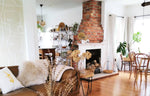 Welcome to my new Journal series, Home Dwellers. With this series I'll be taking you on a tour inside interesting and eclectic homes, as well as asking what inspires the creative people who live inside.  
---
It's cold outside. Add cosiness and warmth to your home with lots of layers and textures this winter. 
---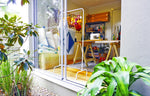 Come in and have a look around my workspaces...
Recent Articles
Categories