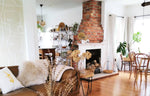 Welcome to my new Journal series, Home Dwellers. With this series I'll be taking you on a tour inside interesting and eclectic homes, as well as asking what inspires the creative people who live inside.  
---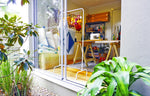 Come in and have a look around my workspaces...
---
I'm very excited to show you the collaboration project I recently worked on with some incredible Brisbane-based female biz owners and creatives! The dream team included Coco Rose Interiors, Lost Lover, Dutch Warehouse, More Than Ever, Villa Styling and Front Porch Properties. + Read more to see how you could be part of our next collab.
Recent Articles
Categories